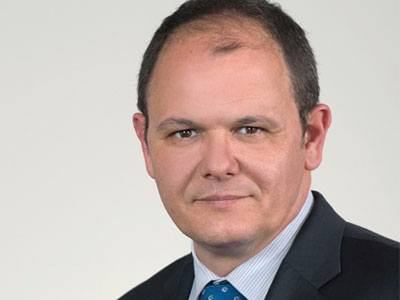 David Vegara
Banc Sabadell
David Vegara is Chief Risk Officer (CRO) and Executive Director at Banco Sabadell, as well as a member of the Board of Directors of TSB as Non-Executive Director.
He is also a member of the Supervisory Board of the Hellenic Corporation of Assets and Participations. Previously, he was Associate Professor at ESADE Business School (banking, finance, macroeconomics, 2015-2018), Deputy Managing Director of the European Stability Mechanism for Banking (MEDE) (2012-2015) and Deputy Director of the Western Hemisphere Department (America) and Head of Mission for Brazil at the International Monetary Fund (2010-2012). He was Secretary of State for the Economy from 2004 to 2009 and Chairman of the Financial Services Committee of the European Union (2005-2009). He began his professional activity in the Department of Economy of the Cabinet of the President of the Government (1993-1995) and in Banco Sabadell (1992-1993).
He is an Economist from the Autonomous University of Barcelona and a Master in Economics from the London School of Economics.