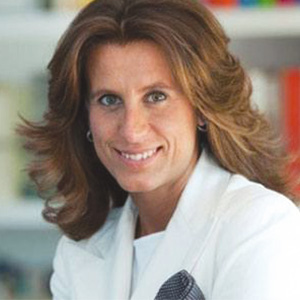 Ainhoa Grandes
Ship2B Foundation
Ainhoa ​​Grandes is a director of the listed real estate company RENTA CORPORACIÓN, president of the Audit Committee and member of the Appointments Committee.
She is Senior Advisor in corporate banking at ALANTRA and belongs to the Advisory Board of the communication agency LLORENTE Y CUENCA.
She is president of the BARCELONA MUSEUM OF CONTEMPORARY ART FOUNDATION, vice-president of MACBA and a member of its Board of Directors and its Executive Committee.
She is also president of the SHIP2B FOUNDATION, an accelerator for start-ups with a social and environmental impact, and of the Advisory Board of SHIP2B VENTURES, an impact fund manager. Member of the Spanish chapter of the international association Woman Corporate Directors (WCD) is part of the Ibero-American Forum and the Advisory Councils of the Balia Foundation for Children, the ARCO Foundation, the Quiero Trabajo Foundation and the International University of Catalonia (UIC). together with its Humanities Commission. She is also a member of the Board of Supervision of Barcelona Global.
Graduated in Business Administration and Management from the International University of Catalonia (UIC) and AMP (International Advance Management Program) from IESE.
With Postgraduate studies in Marketing and Communication (EADA), Senior Management Program in digital business strategy (ISDI) and Senior Management Program in Sustainability (EADA). Directors School (IESE-KPMG) and Value Creation in Boards (IESE-Harvard). She worked for the company SOTHEBY'S for several years and founded the start-up CONTEMPLA, a platform for communication and organization of events and cultural management. She was executive director of the MACBA FOUNDATION for 15 years until assuming its presidency in 2015, she also works as consultant in the field of creation and management of foundations.
She teaches every year in the Master's Degree at the Carlos III University of Madrid on Cultural Management and Philanthropy and regularly participates in talks and conferences on governance of non-profit entities, sustainability, social impact and Barcelona.